How to become an influencer in 2023 [MEGA GUIDE TO MAKE INFLUENCER MONEY!)
Oh, so you want to become a social media influencer? The influencer who has something to share with the world, helps people, builds a fantastic community online, receives items for free to try out (mmmm, more PR packages on the doorsteps?!) and most importantly, gets PAID for their influence.
I see you, sis and this guide is all about helping you become an influencer for free in these internet streets.
When you buy through links on my website, I may earn a commission.
What is a social media influencer?
First let's talk about what exactly an influencer is….
An influencer is someone who has specialized knowledge, authority, or insight into a specific field and can affect the buying process of their audience.
Ultimately, influencers have built a community on social media, and through their relationship with their audience, they influence (i.e., influencers).
We all have the power to be influencers and influence specific behavior within a community. You're probably influencing people right now, such as when you recommend a product to your friends, and they buy it or when you brag about a restaurant you tried recently, and a friend tries it out based on that.
That's affecting the buying process of a person… *ahem* *ahem* and influencing them.
There are all types of influencers; mega, macro, micro, nano, pimp daddy strong, and for the sake of this mega guide, I'm breaking down each 3 for you. You're welcome.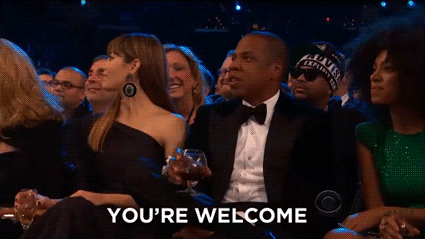 What is a mega-influencer?
A mega influencer is ultimately someone who has millions of followers. They're at the top of the list when it comes to influencers and has a massive audience with celebrity prestige.
What is a macro-influencer?
Macro influencers have anywhere from 100,000- 999,999 followers. They tend to focus on a specific category such as beauty, lifestyle, gaming, fitness, fashion, or business.
What is a micro-influencer
A micro-influencer is someone who has anywhere between 1,000 to 100,000 followers. They focus on a specific niche or area and generally viewed as an expert in their industry or specialist on a specific topic.
This is the most common type of influencer.
What is a nano-influencer
A nano-influencer is anyone with a following between 500-1,000.
Their following is small but intimate and tight-knit. Nano-influencers are usually hyper niched and tend to have a local audience.
Which type of influencer makes money?
All-lum-em(All of them)
You don't need a million followers in order to be an influencer or earn income. You can make money and be an influencer no matter your audience size.
I personally believe you only need 1000 followers to get paid sponsorships. However, I know individuals who secured paid sponsorships with less than that!
There are perks to each type of influence, and a good brand knows this! While mega influencers have large audiences and massive visibility, a micro and nano influencer are generally better at pushing sales because of their engagement rate is higher.
With less than 3,500 followers on my Facebook page and less than 3,000 followers on my Instagram, I was able to completely sell out of my business event TWICE, and I sold out in less than two weeks!
How? Since my audience is smaller, I'm able to possess a level of authenticity that is often harder for influencers to sustain as they grow larger audiences.
It's the personal connections I have with my smaller audience that enables me to build an engaged and intimate community that drives sales for my events and digital products. You should aim for this too. Being influential > Being an influencer.
FACT: How much you make and how well you impact as an influencer is NOT tied soley to your audience size.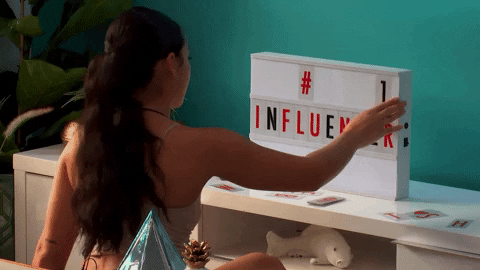 What are the benefits of becoming an influencer
Influencers are trendsetters and have a direct impact on their community's buying decisions.
Some benefits of being an influencer include:
Helping people and impacting the world around you
Becoming a well-known authority figure within your niche
Incentives such as free products and trips (technically, not free since you do have to pay taxes for gifts exceeding a specific price)
Paid sponsorships
Possible increase in sales for products and services since more people will buy from someone who is influential, especially on social media.
As an influencer myself, I have been able to leverage my influence to increase my income in multiple ways.
How do influencers make money?
Influencer marketing is a billion-dollar industry, and there are plenty of influencers who make a living from their influence. There are millionaire influencers.
Here are some popular ways influencers make money
Working with brands to promote their product
Creating digital products such as courses and books to sell
Offering services such as coaching, web design, photography, video editing, etc
Selling physical products such as their own products or private label
Speaking engagements and hosting events
Promoting items through affliate marketing
Ad revenue on their blogs and videos
Influencers can make money in a multitude of ways depending on their niche, audience, following, and industry.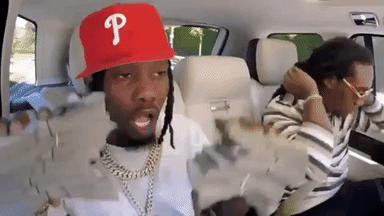 How to become an influencer for free in 2022
Choose your niche
An influencer is a well-known, sought-out authority figure within a specific niche, so to become an influencer you need a niche.
When figuring out your niche, think about what you want to be known for, what interests you, and what you can talk about often. I recommend narrowing down your niche to no more than 2 when you're just starting off.
When I first started, I only focused on Beauty, and then as my audience grew, I expanded into business content. Your niche isn't permanent, and as you evolve, your niche will evolve too, but for now, focus on one thing!
For example…
When Amazon first started out, they only sold books online.
When Nike first started out, they only sold athletic tennis shoes.
When Oprah first started out, she was known only for her tv show.
When Will Smith first started out, he was known only for rapping.
When Dwayne johnson first started out, he was known only as a wrestler on WWE (Do you smell what the Rock is cooking?! *raises left eyebrow*)
BUT they evolved over time. It's perfectly normal to grow eventually, but when you first start, focus on dominating one thing! If you want to become an influencer then you have to focus on being known for something within a specific field.
Whatever niche you choose, make sure it aligns with your passions/expertise and that you will continue to be interested in it for years to come.
Common questions to ask yourself when deciding on a niche
1. What comes easy to you and solves a problem for someone else?
2. What are your interests that you would love to create content about long term?
3. What are the things that you enjoy doing, even without getting paid for them?
4. What are some issues you're able to solve for people easily?
Popular Niches
Beauty
Travel
Motherhood
Fitness
Food
Finance
Fashion
Gaming
Home Decor
Entrepreneurship
Love & Relationships
Hair
Family & Home
Building a following is important, but what's even more important is using that following to establish yourself as an expert in your field of choice—whether it be the latest fashion trends or makeup ideas.
You can then use this expertise to create content that will make people look up to you for advice on what they should buy. You can be a trendsetter in your field, and you can even monetize it by sharing affiliate links from the brands you promote online.
Choose your platform
There are a ton of social media platforms to build your influence on… Facebook, Instagram, Youtube, LinkedIn, TikTok to name a few.
… but wait you can also choose to be a podcaster
… or a blogger
YES, there are a ton of social media platforms; however, you don't have to be on every single one posting every single day!
If you are just starting out, I say focus on building 1-2 social media audiences first. Don't spread yourself thin by trying to be on every single one!
The first step to becoming an online influencer is to sign up for the same exact platforms that your ideal audience uses. This may be Instagram if your perfect audience is 25 years olds, and you plan to take a lot of high-quality photos.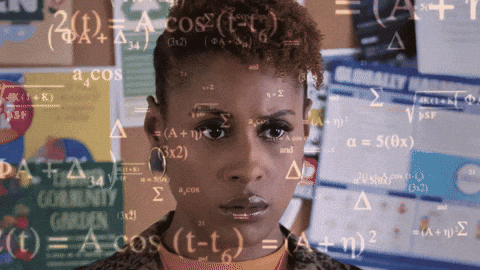 Perhaps you're great on video and enjoy creating tutorials? Youtube may be better suited for you.
To set yourself up for success, think about what your perks are and what is the best way to connect to your audience. If your ideal audience is professionals who are interested in resume building, then LinkedIn will be a better fit for you over TikTok, which tends to cater to a younger teen demographic and be an extremely casual social media platform.
For me, my main focus is my blog, my YouTube channel and Instagram Pinterest. I invest the most time in these platforms because that's where my audience is and tends to engage with me the most.
Additionally, each social media platform has guidelines and differences in operation, so you want to ensure you know the dos and don'ts of each platform. For example, those on Facebook enjoy live-style casual videos, whereas, on Youtube, editing is expected. Know the specifics of each social media platform so you can set yourself up for optimal success.
This step is crucial because you will be investing a lot of time into a platform.
Social media sites such as Facebook, Instagram, Twitter, and TikTok are all vying for the attention of consumers. Therefore, it's vital to build your own following on at least once of these platforms to see which one works best for you because depending on how many people you can reach via these platforms will determine your future influencer status.
Study your craft
So you've decided on your niche and the platforms you will focus on, okay now what?
Well, chances are you aren't the most experienced expert in your field, right? Therefore, I highly recommend dedicating time each week to learning and developing your skills so you can be that go-to expert.
Stay updated on the latest trends so you can help your audience.
Ways to stay updated in your niche as an influencer
Read books
I, personally, make it a goal to read at least one new book a month. I pay $9.99 a month which allows me to read unlimited books with Amazon's Kindle Unlimted! You don't need a kindle either! You can download the app on any phone, tablet and even access via desktop!
Click here for your FREE first month of Kindle Unlimted
Courses
There are a ton of courses out there, and I've watched A TON! I've watched courses to help me with my Pinterest strategy, set-up a blog, learn ads, and even become better at recording videos! I highly recommend skillshare. They have thousands of courses for one flat yearly fee.
Click here to get 2 free months of skillshare!
Join Facebook groups
Engage with others within relevant Facebook groups to learn trends and connect with others!
Two Facebook groups I recommend:
– my own personal one (I know, bias) The content creator circle
– She's a creative – a group for women entrepenuers created by my friend Kay who runs the Mrs Kay H Blog
Both groups are pretty high level and focus on creating content online
Listen to Podcast
Listen to podcasts that will help you with building and growing your business
Network with others
Network by attending local events and influencer events such as create and cultivate.
Invest in yourself
Invest in things that make it easier for you and allow you to spend more time on the things you enjoy (and less on the things you do not!). For example, if you hate to create emails pitching to brand, then invest in plug and play templates that take that guesswork out of it for you.
I use to struggle with being productive. When I purchased the Productivity bundle by Ultimate bundles it made it easier for me to be more productive because it included time management printables, routine building workbooks and even courses on better time organization.
Invest in you and the things that will make it easier for you to hit your goals.
Invest in the things that will make it easier for you to accomplish your goals , BUT please know what's an investment and what's just a plain' ol expense. If you are not making any money as an influencer yet, then you want to spend only what's necessary. Bootstrap it so you can save money while making money.
For example, hiring a photographer may not be necessary and logical if you don't have much money. Instead, try taking photos of yourself or having a friend take them.
Define your personal brand
As an influencer, your personal brand is extremely important. It's who you are, how you promote yourself, and how people see you.
What is a personal brand?
Your personal brand is the unique combination of your experiences, skills, and personality. It's your story, quirks about you, how you conduct yourself, your behavior, your mannerism, your appearance, and your attitude.
Your personal brand is how you differentiate yourself from others.
For example, there are a ton of fashion influencers. Literally.
Perhaps what sets you apart is your focus on budget-friendly plus size fashion. Maybe you're super funny with two dogs and a love for cereal. Your quirks and mannerisms set you apart from others.
How to develop your personal brand as an influencer
Know your voice
What is your brand voice? Traditional? Friendly? Quirky? Helpful? Professional?
Whatever your speaking style, make sure it's consistent and aligns with your overall brand.
For example, if you're a real estate blogger, it makes sense to be professional. However, as a gaming blogger, you may lose your audience if you're too professional.
Determine your brand colors
This is extremely important if you're a blogger. You should have brand visuals and colors that make it easy to identify your brand and is cohesive across the board.
If you're not that great at creating visuals, I highly recommend Creative Market. You can purchase website themes, logos, scripts, social media templates and MORE!
Keep it consistent
People should be able to recognize your brand no matter the platform.
For example, all of your social media platforms should have the same name. If your name is Jessica Sue on Instagram and your blog is Jessicasue.com, then your Facebook should be the same.
Your profile pictures and colors should also be consistent.
For example, my brand is chic, polished, girly, and vibrant. I want that to clearly come across the minute you visit my website and socials, which is why my brand colors are black, white, and deep pink.
One way I make it easy to stay consistent with my brand is with Canva. I create most of my graphics using Canva, and with the premium version, there's a section to add your brand colors and script so that you can stay consistent with your visuals.
When you visit any of my social media profiles, you see cohesiveness and consistency.
Ways to keep your visuals consistent
✓ The same design or logo
✓ The same slogan
✓ The same profile picture and images
✓ The same color pallet and color scheme
✓ The same font or typography
✓ The same marketing materials.
Remember, your brand should all convey a unified emotion, vision, and personality.
Need help branding yourself better? Inside my profitable passion bundle, I provide a FREE brand identity cheatsheet!
Create a content plan
Now that you have your niche and the platform, it's time to develop a content plan!
This content plan will help you understand how often you need to post on each platform, which topics you will cover, the best times to post, etc.
How often will you post?
What topics will you cover for the month?
Will you have themes?
Are there any Holidays you want to create content around? For example, if you're a home decor blogger, then you may want to create blog posts content that is Christmas themed since "Christmas home decor" is trendy and heavily searched on Pinterest.
Create a plan for your content!
Remember, a goal without a plan is just a dream!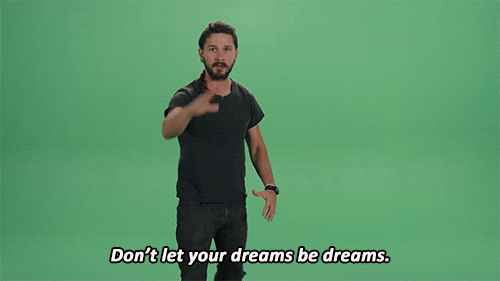 Start creating juicy content (and do it consistently!)
It's time to create a really valuable and irresistibly juicy content.
Content that answers questions.
Content that solves problems.
Content that entertains, educates, informs, and inspires.
The quality of the content you release will determine if people engage with you or not. If your content is excellent, your audience will grow. If your content is trash, well, you won't have much of an audience.
If your goal of creating content is to land paid partnerships then you want to be sure you are focusing on the quality of content as well. Brands do not and will not work with influencers whose images are blurry, and blog posts are janky. Therefore, this may require that you invest in your content to ensure its high quality.
For example, as a Youtuber, I invested in better camera equipment. Additionally, as a blogger, I invested in a website (I now use siteground for my hosting and domain). These are things I chose to invest as an influencer (and I've also made my money back in!).
Know that these are investments, and if you want to turn your influence into a business, it may even be tax deductive! Here's a blog post all about tax deductibles you can claim as a blogger, influencer and/or youtuber. Know these content details Start creating the content that you want to start posting. You'll also to include the following details:
✓ Platform
✓ Date
✓ Time (and time zone)
✓ Copy
✓ Visuals (e.g., photo, video, illustration, infographic, gif, etc.)
✓ Link to assets
✓ Link to published post
I like to create my content inside of Trello. It's free to join!
Be consistent
You can't make one blog post and expect to go viral. It takes time to build an audience, and if you're consistent, it will take a heck of a lot shorter time to do.
Make sure you're posting consistently. Every single social media platform including your blog and podcast requires consistency and patience to grow.

Here are a few tools you can use to be consistent and schedule post:
Consistency is a huge component if you want to become an influencer. Too little and you won't grow. Too much and you'll annoy your audience until they unfollow you. *real tears*
Engage with your audience
Building a community involves you engaging with your community too! Respond to comments, answer questions, create polls, and ask even ask questions, so your audience feels included.
Don't post a photo and log out of Instagram as if you're Beyonce. Instead, end your caption with a question and spend time replying to comments, DM'S, and engaging with other accounts.
The best way to build an authentic community is to connect with your community, and you do that by engaging!
Know your audience and study your analytics
Now your brand is poppin', you're creating juicy content, your audience is growing and you're being consistent with it…
You go, girl!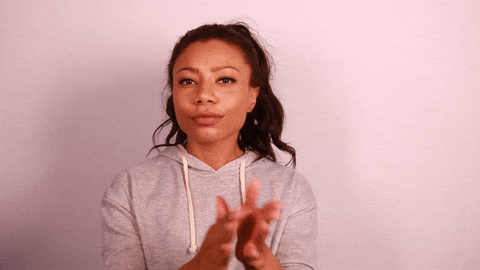 Wait, you thought it was over? Oh no, girl.
This is a perfect time to learn about your audience. Most social media platforms will let you know what your demographics are including age, gender, and location. KNOW THESE.
Look at your content and find out what is the most popular and gets the most engagement as this is the content your audience wants to see more of.
By studying your analytics, you're able to tweak your content plan and grow your audience (and even determine if your audience is growing!).
Additionally, if you want to work with brands, it's extremely important you know your audience demographics and numbers (such as your engagement rate) because brands will ask to ensure it aligns with their target market.
Attract & reach out to brands
If you want to attract brands then you need to create high-quality content. Your goal should be to create content that also garners healthy engagement rates with your audience.
I believe once you've grown your account to 1,000+ followers, you can start reaching out to brands in your niche.
A common misconception is that you can't work with brands with a small account, and this is absolutely not true. If you have an engaged following and it's the brand's target audience, then you can land an opportunity.
A common misconception is that you can't work with brands with a small account, and this is absolutely not true. If you have an engaged following and it's the brand's target audience, then you can land an opportunity.
In today's world of social media many people think that they can turn their hobbies or interests into a career as an influencer as it is the most popular form of marketing. Fashion blogging is particularly popular but there are influencers for almost any interest – from fitness to football.
However, if you don't have a following or have never worked with a brand as an influencer then it can be a daunting prospect.
In the first instance, it is important that you have a decent following on social media. This means having a reasonable number of followers across the main social media platforms such as YouTube, Instagram, TikTok or Facebook.
Remember to use hashtags when tweeting about products you like or wearing high street clothes that can be identified easily online. This will help in pushing your content out and in turn increase your following.
It is important to remember that there are hundreds of thousands if not millions of people trying to become influencers, so you need to work hard at building your following. This means being active on social media and posting about products/services that are relevant to your audience.
It is important to remember that there are hundreds of thousands if not millions of people trying to become influencers, so you need to work hard at building your following
Additionally, it is important to have content that portrays you in a positive light so try not post anything inappropriate or offensive as this can be detrimental to brands working with you.
It is a good idea to keep a note of brands or products that you like, as one day it might be an idea to contact them directly.
In terms of content, your pictures should be well lit and have good quality photos. Don't forward camera phone pictures as they will look out dated and lower-quality compared to those from DSLR cameras.
It is important to always show your appreciation for the products sent to you, even if they are not ones that you would usually buy. It is rewarding for brands when their customers are happy with their product.
Once you have built up a following and feel more confident in representing products it may be time to approach some brands directly yourself.
Getting in touch with a brand is very simple, you can either comment on their social media posts or send them a direct message. It is best to be proactive if you are interested in working with them long-term.
Don't expect brands to come to you and remember that they have a lot of influencers approaching them so present yourself professionally.
Be sure to include your contact details and a link to any profiles that they can verify that you have a decent following. Again, don't expect a brand to work with you if your online presence is not backed up by real-world contribution – for example, many brands require an active website or blog which you post regularly on.
It is also good to be familiar with the brand and its products if you can, so do some research on them before getting in touch. If you want to work with a high-end product don't pitch yourself as an influence for elf cosmetics.
If your approach is successful then it is best practice to agree on a contract before working together and sign a non-disclosure agreement. This ensures both parties are legally covered and means you cannot disclose any details about the collaboration.
Finally, to make sure your relationship with brands is mutually beneficial it is important to stay in contact throughout the duration of your project Reply to messages promptly and be courteous as this will keep them coming back for more!
If you follow these steps and work hard to stand out from the competition then working with brands can be a very rewarding experience.
Remember that when approaching a brand, your objective is to give them exposure and convince their customers that they need to buy this product/use it more often. This means coming up with creative ideas for content such as blog posts or videos that will reach your audience and appeal to them.
It is also beneficial if you already use the products in question as this gives you an insight into their advantages and how they can benefit you/your following. For example, if it's a makeup product then try recreating one of the brand's tutorials or post highly-edit of yourself with the product.
How to work with brands
Create a list of all the brands you want to work with. If you're a style blogger, create a list of your favorite clothing brands. If you're a fitness YouTuber, write out all the health and fitness brands that align with you. Create a list of all the ideal brands you would like to work with that align with your personal brand that your audience will enjoy.
Once you have your list, then research who is in control of influencer marketing! Go to LinkedIn and look up who is the head of influencer marketing/social media or visit the website to see if there's a contact email for it. If nothing else, you can even hit the brand up on social media and ask for the email contact who is in charge of influencer marketing.
From there, you want to email the brands and pitch to them. It may seem scary at first, but if you do it enough, I promise you eventually get a YES back.
Hey, your first pitch email might be that big, YES you need! Pitching is one of the best ways to make money when it comes to how to work with brands as an influencer.
Interested in getting my exact scripts to pitch to brands? Check out my influencer with income toolkit! I also provide a FREE media kit and videos to help you determine how much to charge as an influencer!
BONUS: Your network is your net worth
Collaborate and connect with other influencers in your area! Other influencers are NOT to be looked at as competition but as ways to collaborate and connect.
Having blogger and Youtuber friends is one way I have been able to grow my influence and my business. I absolutely recommend attending influencer events, joining influencer communities (such as masterminds and even Facebook groups!), and reaching out to fellow influencers on your platform.
I want to add a disclaimer to this. If you're a brand new influencer, I recommend reaching out to other new influencers. Don't reach out to influencers who have been in the game eight years with 500,000+ followers and expect them to want to collaborate. Be mindful of the collaboration request.
BONUS: Make it easy for brands to reach out to you by having your email on your social media platforms
Make sure you have your contact info on every platform. Your email should be on your social media platforms and blog.
If a brand discovers your content, make it easy for them to reach out to you for possible collaborations.
So here is my ULTIMATE guide step by step to becoming a social media influencer. Are you ready to become an influencer and work with brands? Let me know below in the comments!
Need help determining how much to charge as an influencer? Want access to the same emails I use to pitch to brands and land 4 and 5 figure deals?! Yup, I'm giving you ALL of my templates PLUS MORE inside my INFLUENCER WITH INCOME TOOLKIT!
Watch the video: How to work with brands as an influencer

Frequently asked questions: How to become an influencer

How many followers do you need to be an influencer?"
This is a question that doesn't have a straightforward answer, as the definition of "influencer" can vary greatly. In general, though, an influencer is someone who has the ability to generate a significant amount of interest and engagement around a particular topic or brand.
The number of followers an influencer has is often seen as a measure of their influence. However, it's important to keep in mind that not all followers are equal.
For example, an influencer with a large number of followers who are highly engaged and interested in what they have to say will likely be more influential than someone with a smaller number of followers who are less engaged.
So, while there is no magic number of followers that makes someone an influencer, the general consensus is that it takes more than just a few hundred to be truly influential.
If you're looking to become an influencer, focus on building a strong and engaged following around a topic or brand that you're passionate about. If you can do that, you'll be well on your way to becoming an influencer.
Do influencers get paid?
Some influencers get paid, while others don't. It really depends on the platform that they're using and the type of content they're creating.
For example, some platforms like YouTube allow influencers to monetize their videos through ads or sponsorships. Other platforms, like Instagram, don't have any formal way to monetize content, so influencers typically rely on brand deals or affiliate marketing to make money.
No matter what platform an influencer is using, the key to making money is building up a large and engaged audience. The bigger an influencer's audience, the more valuable they are to brands. That's because brands are always looking for ways to reach new customers, and influencers can help them do that.
Of course, becoming an influencer takes a lot of hard work. It's not something that happens overnight. But if you're passionate about your topic and you're willing to put in the time and effort, it can be a great way to make some extra money—or even a full-time income.
So, do influencers get paid? It depends. But if you're willing to put in the work, it can be a great way to make money.
How do I start a career as an influencer?
There's no one-size-fits-all answer to becoming an influencer, but there are a few key things you can do to get started. First, identify your niche and build a following of engaged users who are interested in what you have to say.
Once you've established yourself as an authority in your field, you can begin working with brands to promote their products and services. To be successful, you'll need to be active on social media, create compelling content, and interact with your followers on a regular basis. With hard work and dedication, you can turn your influence into a career.
If you're interested in becoming an influencer, the first step is to identify your niche. What are you passionate about? What do you have to say that would interest others? Once you've found your niche, it's time to start building a following.
The best way to do this is to create compelling content that will engage your target audience. Be active on social media and interact with your followers regularly. If you can consistently provide value and grow your following, you'll be well on your way to becoming an influencer.
Can Instagram pay you?
Yes, Instagram now pays its creators for reels and igtv posts. Additionally, you can make money on Instagram by going live and earning badges, selling products and more!
If you build up a large enough following and generate enough engagement, brands will be willing to pay you to promote their products or services.
Of course, it takes hard work to become an influencer. You'll need to post interesting, engaging content regularly and grow your audience organically. But if you put in the effort, it can be a great way to make some extra money!
Can I make money on TikTok?
As we all know, TikTok is one of the hottest social media platforms out there. With over a billion active users, it's no surprise that people are wondering if they can make money on TikTok.
The short answer is: yes, you can make money on TikTok.
However, it's not as easy as just posting a few videos and racking in the cash. In order to make money on TikTok, you need to have a large following and produce high-quality content that engages your audience.
There are a few different ways to make money on TikTok. You can partner with brands and advertisers, sell products or services, or even just donate your time to charity.
If you're serious about making money on TikTok, then you need to start by growing your following. Produce content that is entertaining and informative, and make sure to post regularly. Engage with other users, and make sure your profile is set up to allow people to find you easily.
Once you have a large following, you can start to approach brands and advertisers about partnering with you. You can also sell products or services directly to your fans. And, if you're feeling generous, you can always donate your time to charity.
So, if you're wondering "can I make money on TikTok?," the answer is yes!