12 best books for content creators in 2023
There's a quote lingering around the world that says, "a well-read woman is a dangerous creature."
Perhaps not dangerous, but definitely more knowledgeable, and I guess that in itself is a little dangerous.
When you buy through links on my website, I may earn a commission.
If you're on the hunt for some good books that will help you as a content creator (Blogger, YouTuber, Influencer, and/or podcaster), then this blog post is for you as I'm sharing 12 books every female creator should read (in the digital space)
So in the words of the great Beyonce, Partna, lemme upgrade you…
Let's begin…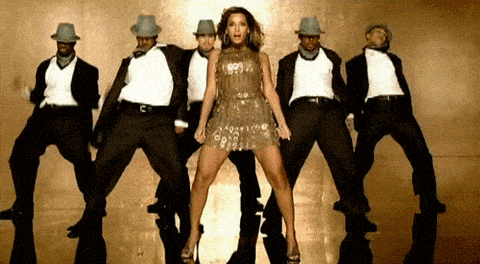 12 books every female creator should read who is a content creator
Everything is Figureoutable by Marie Forleo
[Perosnal development]
If you haven't heard of Marie Forleo and you're in the digital space… you're clearly hiding under a digital rock. Deemed the next thought leader by Ms. Oprah Winfrey herself, Marie Forleo is a life coach, motivational speaker, and business powerhouse who helps people tap into their inner greatness and be the person they always knew they could be.
This book will help shift your mindset, provide practical tips to move away from stinkin' thinking, and teach you that in the end… everything is figureoutable.
Listen to this book FOR FREE when you sign up for Audible.
Miracle morning millionaires by Hal Elrod, David Osborn
[Productivity] [Mindset]
This is one book that truly changed my life and helped me create a better morning routine.
If you struggle with being productive or waking up early in the morning then this book will definitely help you. Stuffed with practical tips and ways to increase your productivity simply by waking up early each day.
They also have another book within the series called, The Miracle Morning for Entrepreneurs. Both are good but they do overlap in the information.
---
Read this book for FREE + 30 days of unlimited free reading when you sign up for Kindle Unlimted using this link. I have had a kindle unlimited membership for 3 years now, and I LOVE it.
While it does not have every single book, Kindle Unlimited does have thousands of free books that you can read each month! The great thing about Kindle unlimited is you can read books on your computer, on your phone (with the Kindle app), and your tablet. I make it a habit to read a few pages of a book each night before going to bed. It's a part of my nightly routine.
Read books for FREE when you sign up for Kindle Unlimited
---
One-page marketing plan by Allan Dib
[Marketing]
Marketing is vital to most businesses these days…. including Bloggers, influencers and YouTubers.
The 1-Page Marketing Plan provides solid marketing advice as far as what to do and how to do it. If you need help attracting more clients/customers, then this is a great resource because to market effectively, you need a good strategy. You can create a great strategy (and focus) through a marketing plan. This book helps you get there.
Read this book for FREE when you sign up for Kindle Unlimited
Unstoppable influencer By Natasha Hazlett
[Mindset] [Business]
If you're into personal development and a Christian, then this is a great book for you. In this book, Natasha shares her personal journey to starting a digital marketing company, leaving her 6 figure job and pushing through her insecurities to create a business and life she loves.
While this book is definitely personal development, she also shares marketing and business tips for entrepreneurs and creators.
Read this book for FREE when you sign up for Kindle Unlimited
Atomic habits by James Clear
[Business processes] [Self-help]
There's a reason why this book has been on the best-sellers list for over a year, with practically a 5-star rating from 1500 people. It's a really good book that helps you to build good habits through processes and systems.
This book provides a step-by-step framework to improve your business and life by creating healthy habits you stick to.
Listen to this book for FREE when you join Amazon's Audible
Profit first by Mike Michalowicz
[Business Finance]
This book was recommended to me by a friend on an older podcast episode. She shared that reading this book helped her better manage her finances since she was self-employed.
As one Amazon reviewer stated, "if your business is on financial life support, or you really struggle with maintaining spending discipline in your business, then this book will be really useful."
This book was instrumental in helping me get my finances in order and manage cash flow. If you're struggling with business finances, I highly recommend GRABBING this book tuhhhh-day (today).
Listen to this book for FREE when you join Amazon audible
Superfans by Patt Flynn
[Marketing and Communications]
Another powerhouse in the e-world, Patt Flynn is a serial entrepreneur and well-known thought leader in the digital space.
If you're a content creator who wants to grow their audience and build better connections, then this book is for you. This book provides practical tips, strategies, and the framework to grow a public-facing business.
Even better, Patt includes a mini-course with the book to help you grow your audience even better.
Listen to this book for FREE when you join Audible
Sell or Don't Eat by Don W. Long
[Marketing & Sales]
If selling feels sleazy, this is a great book to read because the author, Don, shares how to be authentic, trustworthy, and yourself in order to build lasting relationships with your customers.
As a content creator, you are selling. You may be selling digital products like your course, products for affiliating income, and even yourself for sponsorships. This book helps you sell in a way that doesn't feel unnatural.
While this book isn't specifically for digital business, the teachings can be applied as a content creator since selling… is, well, selling.
Read this book for FREE when you sign up for Kindle Unlimited
Shots Fired! How To Write Copy That Pierces Hearts (And Opens Wallets) By Apryl Beverly
[Copywriting]
Need help writing in a way that drives sales but is still authentic to you?
In this book, you'll learn how to improve your copywriting skills and write from a sales standpoint.
Let's be real…. blogging is awesome and can be fun, BUT if you are trying to create a profitable blog, you have to compel your audience to take action. Perhaps that's buying your course, purchasing the hot new lipstick you're raving about, or simply just clicking on your website and reading your blog.
Apryl shares tips to help you write better from a sales aspect.
Read this book for FREE when you sign up for Kindle Unlimited
The Profitable Content System By Meera Korthand
[Content-writing]
Need helping creating content that actually converts? This book helps you to create a system that produces profitable content that your audience enjoys and compels them to want to buy your items.
Inside this book, you get actionable steps, tips and even facts to help you with your content-creating journey.
Believe bigger by Marshawn Evans
[Personal Development] [Mindset] [Religion]
While this book doesn't cover business necessarily… Marshawn Evans is a business powerhouse who was one of the first 7 figure business coaches and the first African American one.
In this book, Marshawn shares her spiritual journey to becoming who she is now and how you can become your best self too.
If you're feeling lost, uninspired, and unsure of your purpose, this is a great book to reference.
I loved it so much I bought it for all of my friends and family.
Listen to the audio version free when you sign up for Amazon's Audible.
Content Inc.: How Entrepreneurs Use Content to Build Massive Audiences By Joe Pulizzi
[Marketing]
Need help creating content that grows your audience? This is the book for you!
While this book is over five years old, the tips and strategies inside this book are STILL gold. If you're a blogger who wants to become better at creating content that builds and grows your audience, then Content Inc will help by providing strategies and a framework to do so.
Listen to this book for free with a free trial of Audible.
The benefits of reading as a content creator
If you're a content creator, it's important to make reading a part of your routine. Doing so has a number of benefits that can help you produce better content.
For one, reading helps improve your writing skills. The more you read, the better you'll become at communicating through the written word. Additionally, reading exposes you to new ideas and perspectives that you can incorporate into your own work.
Reading also helps improve your research skills. When you read extensively, you'll develop a better understanding of how to find and evaluate sources of information. This will come in handy when you're looking for data to support your writing.
Finally, reading can help reduce stress. When you're feeling overwhelmed, reading can be a great way to relax and clear your mind. By taking a break to read, you can come back to your work refreshed and motivated.
So, if you're looking for ways to improve your content creation skills, read more books! It's a habit that will definitely pay off in the long run.
Have you read any of these books? Do you recommend any other books every female creator should read? Let me know below what books you enjoy!
What to read next:
Pin to your Pinterest board: 12 books every female creator should read