Best Tools for YouTubers in 2023 to help skyrocket your growth
If you're a YouTuber who wants to grow your audience, views, and revenue then utilizing tools is essential for growth. Today, I'm sharing the best 7 tools for YouTubers to help you grow your channel, subscribers, and views!
Most of these tools are free (or include a free plan) and will help you boost your youtube traffic!
When you buy through links on my website, I may earn a commission.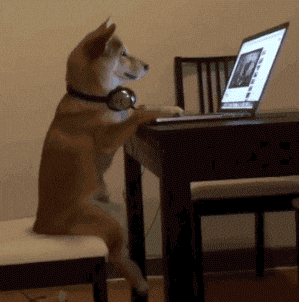 Some of the links in this post are affiliate links. This means if you click on the link and purchase the item, I will receive an affiliate commission at no extra cost to you. All opinions remain my own.
The 8 Best Tools for Youtubers to increase traffic
Seriously, if you're not using TubeBuddy to grow your channel you are seriously missing out!
What makes this browser extension so great? Well, it's an all in one place to truly optimize your videos.
Some features of Tubebuddy include:
– bulk uploading:
– Tag Explorer – Allows you to find/include the best & most popular tags for your videos.
– Video upload checklist – When you upload a video, Tubebuddy lets you know what to do next to fully optimize it
– Keyword Planner- allows you to search for keywords that will rank better (thus helping you increase your views)
– Thumbnail Generator
– Suggested tags
– Video rankings
and more!
There's even an option for canned responses where helps you respond to more comments (and a lifesaver for someone like me who on any given day can have hundreds of comments).
Tubebuddy is hands down one of my favorite tools for growing my YouTube channel because of the abundance of perks. They offer a free option as well as paid options.
I've made a ton of mistakes growing my Youtuber channel, here are my top 7 mistakes I've made with YouTube (including Tubebuddy!)
Another great tool is VIQ IQ which can be compared to Tubebuddy. The great thing about Vid IQ is it provides extensive analytics and reporting. For example, it rates current videos based on engagement, keywords, and competitors.
VidIQ is also a free extension and offers some features that you won't find on TubeBuddy such as video engagement ratio and subscriber count in search results.
When it comes to finding royalty-free music for your YouTube channel, it's a serious struggle!
I used to pay a subscription for different royalty-free music websites and it was a pain. I had to constantly fight copyright claims every few months and if I ever ended my subscription, I could no longer use the music *cough* Epidemic Sound *cough*
Make it easy for yourself by using YouTube's audio library! They have thousands of songs and special effects you can use without penalties or copyright strikes. Plus you never have to worry about an artist coming back months or years later with a copyright claim all over again.
Your video thumbnails are super important and can be the number 1 reason why someone doesn't click on your video.
Canva offers free thumbnail templates you can use to create click-worthy thumbnails. Additionally, you can save your templates so that all future videos have thumbnails that are on brand and cohesive.
Did you know those who use closed captioning for their videos saw a 13.48% increase in views within the first 14 days they were published!
More and more people are watching videos on silence which makes close captioning a great option since it adds another layer to enjoying your videos.
YouTube does offer an auto closed captioning for videos but it's not that good and can mess up a lot of your words.
I find Rev.com to be a better option since they're more effective with transcribing your words. Additionally, they're super affordable at $1.25 a minute.

CLICK HERE FOR $10 OFF REV.COM TO TRANSCRIBE YOUR VIDEOS
6. Zapier to autoshare to other social media platforms
Zapier.com allows you to set up automation that will share your YouTube video to other platforms such as Facebook, Pinterest, and Twitter whenever you post a new video!
No more having to post to each platform manually to promote your product. Simply set up the automation and forget!
The keyword tool for YouTube is a website application that allows you to find the right keywords for your videos.
The great thing about this keyword tool is it shows you exactly the keywords that viewers on YouTube are searching for which helps you increase traffic too.
Sometimes the best tools are right under your nose! The YouTube creator studio is awesome at providing extensive analytics to help you learn more about your audience and viewers.
Additionally, YouTube creator studio provides any current YouTube updates, bugs, and fixes so you can always stay up to date.
If you're interested in growing your YouTube channel, even more, I have a FREE ultimate YouTube checklist to help you create a banging channel AND videos! Get instant access to this checklist for free below:
In my next post, I'm sharing common YouTube mistakes that prevent you from growing your channel.


Pin this to your Pinterest board so you can reference later
Best Tools for Youtubers in 2020 to help skyrocket your traffic