9 proven ways to get more views on Youtube for free
Picture this horror story: You spend time recording an amazing video, edit it to pure perfection, upload it to YouTube and then BOOM, do absolut,ely nothing else.
The Horror.
When you buy through links on my website, I may earn a commission.
This page may include affiliate links, meaning at no extra cost to you, I might earn a small commission if you decide to purchase something.
Okay, while I may be acting slightly over dramatic… if you record, edit and publish your YouTube videos without optimizing them, you're doing yourself a SERIOUS disservice.
Why you should optimize your videos
YouTube is a search engine and if, you don't optimize your videos correctly then Y,ouTube can't rank them or show them to the very people interested in your content which means no one will see your video.
Google and YouTube don't watch your videos, so they have no idea what your video is about. It's up to you to tell the #1 and #2 most popular search engines (that's google and YouTube FYI) what your actual videos are about and the keywords most relevant to the content.
When you optimize your videos, it makes that video more likely to be discovered by a relevant audience (the people actually looking for your video who will be most likely to watch it!). The more views a video gets in a short period of time, the higher it will rank for keywords related to that video so yes, views= good.
Once you upload a video, it's doesn't stop there. You should be promoting the video and optimizing it for increased video views. You want your videos to have a strong YouTube presence and you do that by fully optimizing your videos so Google and YouTube actually understand.
I don't want your video to fall into the black hole of no views and no engagement which ,is why I'm sharing 9 things your video needs to increase YouTube views.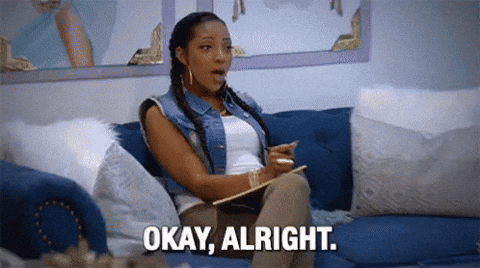 Nine things every video ABSOLUTELY NEEDS so you can increase YouTube views
1. Research the best video title
Your video titles need to be written for robots and humans.
Say whaaaaaaa?
Your video title should be catchy enough that people actually want to click on the video and watch it AND y,our video title should also tell the YouTube algorithm what the video is about, so they can rank it.
Example #1: Your YouTube title is "How to make the most delicious chicken noodle soup ever"
– Yo.uTube knows the video is about cooking chicken noodle soup. So if someone searches "chicken noodle soup recipe" your video should pop up because you have those keywords.
– This video also makes people want to click it because who doesn't want to make the most delicious soup ever?!

Now let's see some examples of some trash video titles:
Title: Video #1
– Terrible. What is the video even about?!
– This doesn't make anyone want to click on the video nor does it tell the YouTube algorithm what the video is about so it won't rank for anything
Title: Going to the club
– Huh? At what club? The baseball club? The nightclub? The 90s bestselling book, the babysitters club? WE NEED MORE INFO!
– SOME people may click on this but, the majority won't find the video because YouTube won't rank it for anything since it's not specific.
– A better title would be "3 things you need for the baseball club" or "5 best nightclubs in New York you HAVE TO ATTEND"

A great video title draws in more viewers.YouTube sees the attention your video is getting and pushes your video up in search results. Therefore, your video gets seen by even more people! WIN-WIN.
How to find the best video titles for MAJOR views
The best tool to create great YouTube titles is Tubebuddy.
I use it every single time I'm researching videos and optimizing them.
Tubebuddy is great because it tells you what titles are ranking, what people are searching for and, how well that title will do compared to other similar named videos.
Tubebuddy is free to use, however, I like unlimited keyword searches and suggestions so I have the paid version. It's totally worth it and pays for itself since I'm creating better views which means more youtube absence (revenue).
2. Create a bright video thumbnail
Create bright thumbnails that portray what the video is about AND make people want to actually click on the video. Videos with a little text do great and videos showing a face tend to perform higher as well.
I highly recommend Canva to create Youtube thumbnails! It's easy to do and they even have templates to follow if you're not very design-savvy.
3. Add the best keywords
Absolutely do not under any condition forget to add keywords to your video!
Your keywords should tell what the video is about so if someone was to type in your keywords, your video would pop up and be relevant.
The higher up in the list of tags, the more weight it has. This means that the keywords you include first are the ones YouTube will care more about so make sure you are adding the best keywords at the very beginning of the keywords section, in your description and even in your title!
For example, let's say you've made a video about how to make a vegan soup. Your most relevant long-tail keyword would be "Vegan Soup Recipe"
4. Add End Screens
End screens are videos that pop up at the very last 20 seconds of a video. This is a great way to hook your viewers, so they can watch more related content that you have created!
I highly recommend adding related videos or newest uploads to your end screens so viewers can continue watching your videos after the initial video is over.
5. Add closed-captioning
Closed captioning is not just for deaf or hearing-impaired. Captions allow for different viewing experiences as well.
More and more people are watching videos on silence which makes close captioning a great option since it adds another layer to enjoying your videos.
Additionally, closed captioning is great for SEO as YouTube takes closed captioning into consideration when ranking your videos.
I use REV.com to transcribe my videos because they're effective, less than $1.50 a minute AND they will even transcribe directly to your YouTube video.
CLICK HERE FOR $10 OFF REV.COM TO TRANSCRIBE YOUR VIDEOS
Here's an infographic from 3playmedia sharing why people use closed captioning:
6. Utilize the Description
Your description should reinforce what the video is about with the main keywords. Also include a call to action (CTA) such as the reminder to subscribe, the URL to your website, and even affiliate links.
I make hundreds of dollars each month just from affiliate links added to my Youtube video descriptions!
You can also add time markers to important points or sections of your video. For example, if your video is about 4 exercises for belly fat you can add time markers such as:
1:36 Warm-up
2:45 Crunches
3:23 Planks
5:54 Sit-ups
This way viewers can skip to the parts of the video they want.
7. Add to a playlist
Make it easy for viewers to watch more videos on a specific topic. If you have a ton of beginner makeup videos, create a playlist for "beginner how-to's" and another playlist for "beginner eyeshadow tutorials"
This also helps Youtube to determine what to rank and play next once your video is over.
8. Engage with your audience by commenting, liking and hearting comments
Build a community and connect with your audience by commenting, answering questions, and engaging. The first 42 hours your video is posted can determine how well your video ranks based on the engagement. Answering questions and interacting with your audience helps your engagement.
Answering questions and interacting with your audience helps your engagement.
9. Share with your community via Youtube stories
Did you know Youtube now has youtube stories? It's similar to Instagram stories and Facebook stories, and great for showing behind the scenes and promos! Don't sleep on Youtube stories! I find it's easiest to use on the actual YouTube app! You can learn more about Youtube stories here.
Are you a Youtuber? If so, what advice do you have when it comes to growing your Youtube channel? What questions do you have when it comes to how to increase your Youtube views?! Share below!
In my next post, I'm sharing the BIGGEST mistakes new YouTubers make with their channel and I bet you're doing #6!

Watch the video: How to make your YouTube Videos better