Are you making these 7 painful youtube mistakes? I bet you're doing #6!
You record your first YouTube video and publish it. Suddenly, thousands of views start rolling in. Comments Galore. You blink and your subscribers go from 4 to 40,000. Yeah, Okay.
While that does happen to a few, it may not be your truth… and if you're on video upload #25 and still feel like you're not getting anywhere then this may be the post for you because we're talking about youtube mistakes you're making growing your channel in 2020.
When you buy through links on my website, I may earn a commission.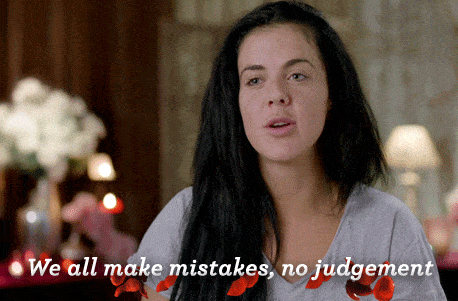 This page may include affiliate links, meaning at no extra cost to you, I might earn a small commission if you decide to purchase something.
1. Not being consistent
How often do you post? Once a week? Great. Twice a week? Awesome! 1-2 times every 6 months? NO MA'AM (or sir).
You can't eat one healthy meal and expect to lost 30 lbs. You have to be consistent with it, right? The same applies to your YouTube channel. You MUST be consistent and I don't just mean consistent with the day you post. You also must be consistent with quality. One video can't be 4k quality, hilariously entertaining and the next upload looks like it was shot on your 2006 Motorola Razr flip phone. ew.
If there's one HUGE mistake I've made over the past few years its hands down inconsistency. Up until 2017, I would post videos weekly… then life happened and I would legit go months (3-8 months ?) without a single upload. My channel has definitely suffered for it and it's been hard to grow back up the viewership I use to have.
Right now, I'm working on a video schedule that works for me and trying out different timing frequencies to get into a flow that's realistic to me. I recommend the same for you. Commit to posting at a certain frequency. That could be weekly. That may be bi-weekly but it cannot be weekly for one month and then we don't hear from you for another 5 months.
Your subscribers WILL forget about you if you don't post content consistently. I'm telling you this from experience.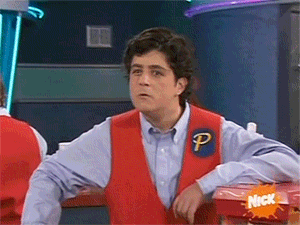 2. Not looking at your analytics
Some people love analytics. They love knowing the average time someone spent watching their video. They love knowing how their subscribers found their videos. They love knowing the average amount of clicks they received on their video.
If you love it, great. If you don't, get over it. You MUST look at your analytics these days so you can improve.
Look at how long people watch your videos. If 50% of viewers are dropping off at the 2-minute mark for your videos, is there a reason why? At the 2 minute mark did you bust out in song and dance so viewers decided to close out the video?
Are most people finding you via Youtube search? Is YouTube recommending you through the watch page? These are things you want to know so that you can improve your channel and the eyeballs on your videos.
Interested in figuring out your Analytics? Here's a great video by The Content Bug on reading your YT analytics.
YouTube Analytics is super in-depth these days and it's something I wish I would have paid more attention to. Had I looked at my analytics, I would of saw trends, opportunities for growth as well as areas that I lacked in. If you're not looking at your analytics, it's one of the biggest mistakes you're making growing your YouTube channel!
For example, a large percentage of traffic for some of my videos comes from Pinterest… especially my DIY videos. This is valuable information because it lets me know where I should spend my time marketing and promoting my videos!
Had I known that over 50% of my traffic for some of my videos comes from Pinterest, I would have known to create more Pinterest pins for videos instead of heavily promoting on Instagram and hearing crickets.
Absolute chirping crickets.
3. Your thumbnails are trash
It doesn't matter how delicious the cake taste… if it looks gross, we aren't tasting it.
The same applies to your videos. If your thumbnail is awful and doesn't make the person want to click then guess what? The person WON'T click!

Sorry.
Here are a few tips when it comes to creating awesome YouTube thumbnails:
1. Photos should be of high quality.
2. Photos should be the correct size. No one wants to see those ugly black borders around the thumbnail.
3. Thumbnails should include fonts that are readable.
4. Thumbnails should be on brand and consistent with your brand image.
I create my thumbnails in canva. It's super easy and you can use their YouTube templates for even more convenience.

Don't let ugly thumbnails be the reason your videos only get 2 views.
4. Not batching videos
One way I stay consistent with my YouTube channel these days is by batching videos…. something I didn't even realize I could do back in the day.
*gasp*
Batching videos is basically when you create multiple videos in a timeframe (usually 1-2 days) and schedule those out through the month.
For the longest, I would create YouTube videos every single Saturday, edit on Sunday and publish on Tuesday. My social life…. oh, my social life.
That was my life from 2014-2016. A lot of time goes into video creation and it would have been a lot easier if I batched 3-4 videos in a day and then scheduled out (I probably would have been more consistent too!). If you're creating the type of videos that can be batched then PLEASE DO IT.
Trust me on this.
5. Your content does not engage, educate and/or entertain
How many times have you typed "how to…" or "how do I" inside of Youtube or Google search?
A lot huh?
How many times have you watched a video and 1 hour later found yourself down a rabbit hole of that user's content because they were so engaging?
THIS IS WHAT YOU WANT.
You want people to love your content so much that they get lost in it. You want people to watch your videos and feel an emotion. That emotion can be empowered, informed or hey, just in a good mood. However, your video should be entertaining. People will click out of a video within 3 seconds if they don't like it (and you'll know because you're now looking at your Google Analytics…. right?!).
Hook them at the beginning and continue to do it with things like:
1. Jumpcuts: varying in camera position. Here's an example of a Jumpcut
2. Showing your awesome personality
3. Engaging and smiling with the camera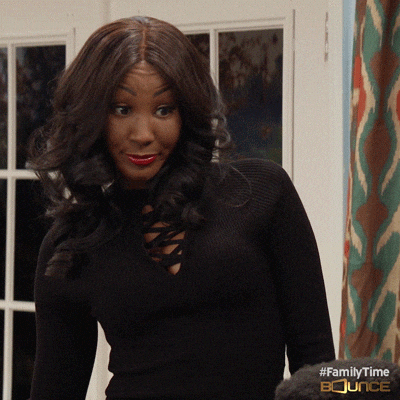 6. Comparing yourself to others
Seriously, don't do it.
No. Don't you do it!
Don't compare your growth to someone else's growth. It's okay to learn from others and be inspired by them but please don't constantly compare. It does nothing but robs you from joy and you NEED that joy. Your viewers and subscribers NEED that joy.
I compared my growth to a lot of my peers and ultimately it caused me to give up. In 2017, I MAYBE posted 5 videos for that entire year. I was over creating videos and I wasn't getting the views or engagement I use to get compared to others… so I just stopped creating videos altogether (unless I felt like it or a brand sponsorship came through).
The thing about giving up is we give up during the times where we should push harder. I wish I didn't throw in the towel and kept at it!
Who knows where I would be now?!
Keep going. The numbers will come. The views will come. The subscribers will come if you continue to work hard, be consistent, and strive to be 1% better each time!
Comparing yourself to others could be one of the biggest youtube mistakes you're making growing your channel. It was, personally, one of mine.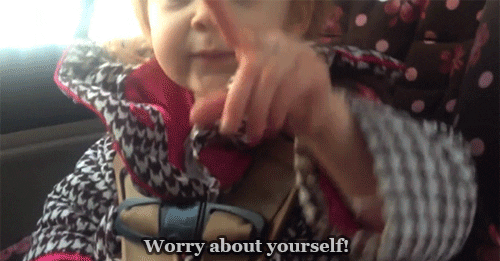 7. Not using the right keywords
Your video title should accurately describe what the video is about and also use keywords that people are using to search Youtube.

Your titles should make the reader want to click on the video BUT at the same time be easy for Youtube algorithm to read.
ie: Your youtube title is "How to make the most delicious chicken noodle soup ever"
Youtube knows the video is about cooking chicken noodle soup. So if someone searches "chicken noodle soup recipe" your video should pop up.
This video also makes people want to click it because who doesn't want to make the most delicious soup ever?!
Now let's see some examples of some trash video titles:
ie: Video #1
Terrible. What is the video even about?!
ie: Me At the club
Huh? At what club? The baseball club? The night club? The 90's bestselling book, the babysitters club? WE NEED MORE INFO!
ie: My life on may 6th
Nobody is clicking on this…. unless you're Beyonce or already have 500,000 Youtube subscribers.
Youtube isn't a social media platform, it's a search engine. You want people to search and find your videos.
You should be using keywords in your title, in your description, and the tags. This is how Youtube figures out what your video is about and how to rank.
Oh, if you're not using Tubebuddy to grow your channel then it's definitely one of the mistakes you're making growing your YouTube channel.
Tubebuddy allows you to fully optimize your channel. They provide the best keywords and topics to use for videos. They tell you if your title tag is too long or too short. They provide more in-depth analytics and a ton of other things.
For example, let's say I'm doing a patio decor tutorial. By using the "keyword explorer" in Tubebuddy, I find the best topics and keywords.
Searching "patio decor" and Tubebuddy gives it a 9 rating (out of 100… which is awful)

"
Tubebuddy will tell you if the keyword is searched often (a good thing) and if there's a lot of videos already created (a bad thing).
You want people to type in "Patio decor" and your video shows up on the first page… because let's be honest, how often do you click on page 2 or 3 when searching for something on Youtube? Rarely! You usually click whatever is on page #1! So you want to choose keywords that allow you to show up on page number 1!
Another thing I love about Tubebuddy is that they give you similar keywords on the side. I have the upgraded version so I can get unlimited keyword suggestions. I highly recommend it if you're committed to these Youtube streets.
Now, let's try "cheap patio decorating ideas" using keyword explorer:
Tubebuddy rates this a 62 which is great because it means you're more likely to rank on YouTube and get more views!
The higher your videos rank, the more people will see your videos. Ranking increases your visibility which increases your subscribers, views, and *ahem* money from Adsense.
Another awesome benefit of Tubebuddy is you can even use the keyword explorer against your own specific channel to see if the keywords are a good idea based on your previous videos and how well they performed.
There are a ton of perks with Tubebuddy and they have a FREE version that's awesome!
Listen, if you're not using the right keywords for your videos, it's definitely one of the youtube mistakes you're making growing your channel!
My advice when it comes to growing your YouTube channel
1. Have fun
A YouTube channel is a lot of work. Planning, recording, editing, and marketing. If you don't enjoy your YouTube channel then it will just feel like a lot of work. Enjoy it and share things on your channel that you enjoy.
2. Focus more on building a community, and less on numbers
It's easy to get hung up on numbers, I completely understand. However, I encourage you to focus on the people. Focus on building a community of like-minded individuals who enjoy your content and find value in the content you create…. if you do that, I know the numbers will come!
3. Leverage analytics and tools
Use tools like Tubebuddy to keyword research, stay up to date with YouTube trends, and help grow your channel. I use Tubebuddy every single time I plan and upload a video.
You can also try out Video IQ.
Are you a Youtuber? If so, what advice do you have when it comes to starting and growing your channel? According to this list, what are the biggest youtube mistakes you're making? I would love to know below!
On my next blog post, I'm sharing 7 proven ways to stay motivated as a YouTuber
Watch the video: My tips to become better on video