7 proven ways to stay motivated as a YouTuber
When it comes to being a YouTuber, one of the biggest struggles you hear people say is that it's hard to stay motivated and consistent. I'm sure we all have vowed to do something before (ie: work out every day, stop being on social media so much, cook more often) and fell off the wagon due to lack of motivation.
It's natural and human nature to lose focus sometimes. However, it's not inevitable. Today, I'm sharing some tips to stay motivated as a YouTuber and avoid burnout.
When you buy through links on my website, I may earn a commission.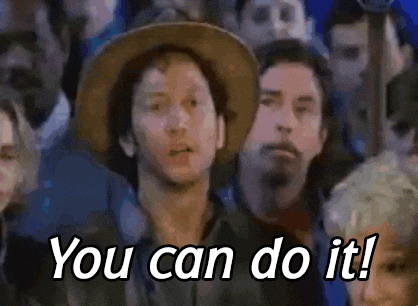 This page may include affiliate links, meaning at no extra cost to you, I might earn a small commission if you decide to purchase something.
How to stay motivated as a YouTuber and avoid burn-out
1. Focus on your WHY
Ask yourself WHY this is important to you and focus on that.
Maybe you want to be consistent with YouTube so you can finally quit your job and stay home with your kids?
Perhaps you want to create a YouTube channel that allows you to educate people on your passion?
I, for example, create and send out emails consistently to my audience. Why? Because building and connecting with my community is extremely important to me. That's my WHY.
Focusing on your WHY is one of the best ways to stay focused on your content especially if there's a personal reason attached to it.
2. Create a non-negotiable schedule
Create and commit to a schedule until it becomes second natural (and still commit to it!).
For example, instead of trying to fit in youtube, create a schedule around it. Tell yourself at 7 am you will work on editing your video every Monday. Make it a non-negotiable for you and then build your schedule around that.
The best way to stay consistent is to carve out time to do the things that will make you consistent.
3. Focus on one thing first
Back in the day, your digital bestie (that's me… right?!) was trying to do a podcast, YouTube channel, weekly email newsletter, 2 blog post per week, build a following on Instagram, hit 10,000 on my Facebook page, launch a membership site, write a book and still drink my 8 cups (1.89 l) of water. Guess which one I failed at?
All of 'em.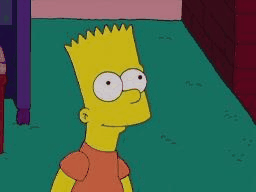 Focus on mastering one thing first and once you master than then focus on other things.
Focus on mastering and being consistent with your YouTube channel… THEN focus on the podcast or the blog. You don't have to do it all (and if you don't have a team to help you do it all, whewwwww).
You can have all of these things but you may not have it all at first (or at the same time!). Focus on the most important goal and then move to other goals once you've crushed the original one.
Focus on mastering one thing first and once you master than then focus on other things.
4. PUSH THROUGH those feelings
Even when you don't feel like it, it's important to push through.
It's not easy especially on the days, you don't feel like it or have no motivation (and perhaps your video didn't perform well from the previous week).
It's important to take these things at face value and continue to push through. Don't take past failures personally. Don't allow temporary feelings to control you.
Learn to push through feelings of unworthiness and complacency. One way I recommend this is reading books that help you overcome mental blocks. One of my favorites for this is Marie Forleo's book, Everything is figureoutable.

Listen to this book FOR FREE when you sign up for Audible.
5. Rest… but don't quit
As the great Aaliyah said, pick yourself up and try again.
Taking breaks are healthy. It's okay to rest. It's okay to reset. If you're feeling unmotivated or in a slump, take a day off. One thing I like to do when I'm in a slump or feel unmotivated is to give myself a homemade facial. It lifts my spirits and one way I get to pamper myself and indulge in self-care.
Take time off and don't feel bad for it. However, see your break as a break and not a reason to give up entirely.
Taking breaks are healthy. It's okay to rest. It's okay to reset.
6. Batch Content
On the days where I'm feeling motivated, I like to batch content and create as many YouTube videos as I can. There have been days when I was so motivated that I was able to record 3 videos.
Utilize the days when you feel motivated so on the days when you don't feel motivated, it's okay because you have content to rely on.
For me, I like to work at least 2 weeks in advance and always have 2 blog posts scheduled out in the future so if there's a week when I'm low energy or sick, I have content already scheduled.
A great way to batch content is to have a content schedule or planner. Inside of my profitable passion bundle, I provide a FREE content planner you can use to plan out future content so you can stay consistent (and hence motivated).
[mailerlite_form form_id=5]
7. Write it down
I recommend writing down your WHY and placing it somewhere you will see every day such as on a wall, on your desk, or near a mirror. Speak it into existence every day.
Write it down, hang it up, and read it every day. Put it out into the universe. Manifest it. Remind yourself every day of your WHY!
Being consistent and committed is needed for continual success. You have everything you need to make your dreams come true if you just stick to it.
If you need some personal accountability and encouragement then head over to our private Facebook group, The Content Creator's circle.
Here are a few of my tips to stay motivated as a content creator. What are some ways you stay focused and motivated so you avoid burnout as a content creator? I would love to know below!
In my next blog, I'm sharing7 ways to earn money from Youtube without adsense
Watch the video: Tips To Become Better On Video