The best youtube equipment for beginners in 2023
Are you ready to create a YouTube channel and looking for the best YouTube equipment for beginners?
I've grown my own YouTube channel from 0 to 85,000, and there's nothing better than being able to share what you love with the world and helping people with your videos!
When you buy through links on my website, I may earn a commission.
Perhaps you're ready to start a YouTube channel sharing delicious food recipes, hair tutorials, daily vlogging, or something in between! Whatever the topic, there are a few things you want to acquire for your YouTube channel when you are first starting off.
Today I'm sharing some of the best youtube equipment for beginners!
The best youtube equipment for beginners
Best camera for YouTube
Best 4k camera for YouTube:
A DSLR (Digital Single Lens Reflex) camera is a type of digital camera that uses an internal mirror and prism system to direct light from the lens directly onto the image sensor (a bunch of fancy tech jargon!).
A DSLR camera takes high-quality video and has interchangeable camera lenses that allow you to capture different types of videos from wide angles (best for home decor videos) to close-up shots (great for beauty, cooking and vlog style videos)
One of my favorite cameras for shooting Youtube videos is the Sony 6400. While there is a slight learning curve, this camera packs a lot of punch with 4k quality (for super clear and crisp video quality), and auto-focus, so you're not blurry when recording, and it's lightweight, which makes it a great vlogging camera.
Shop this on: Amazon
Best Webcam for YouTube
Using a webcam is an excellent way to capture high-quality video footage in a variety of settings. A webcam can be used to record streaming video and live footage over the internet.
The Logitech webcam is great for youtube because it has a resolution of 4k, which is high-definition. It also has autofocus capabilities so viewers can see you better on video.
Shop this on: Amazon
Best action camera for YouTube
The go pro camera is the best action camera for youtube. With its 4k resolution and outstanding image stabilization, it's a great choice for producing high-quality content. Additionally, this camera is compact and waterproof so you can take it on the go.
If you plan to do vlog videos or action-packed videos, consider the GoPro Hero 8 camera.
Shop this on: Amazon
Best lights for YouTube
Good lighting is an important element of any successful YouTube video.
Proper lighting helps your content look professional and attractive, which is essential for drawing viewers in. Quality lighting can help create visual interest and also set the tone for your video.
It can be used to convey a certain mood or atmosphere and also to highlight specific parts of your video for emphasis.
When it comes to lighting, the options are endless. You can find lights in a variety of shapes and sizes, from large studio-style setups to small portable lights for on-the-go situations.
Here are some best and more affordable lights when it comes to YouTube equipment essentials.
Best Box lights for YouTube
Using box lights for YouTube videos is an effective way to make sure that your video looks professional and well-lit.
Box lights provide a consistent, soft light that won't create harsh shadows or overpower the background elements of your shot.
With box lights, you can easily adjust the intensity of the light and its direction to achieve the exact look that you're going for. They are also relatively inexpensive compared to other lighting equipment and are a great way to get started with youtube equipment.
Shop this on: Amazon
Best Ring light for YouTube
Ring lights are an essential piece of equipment used by many YouTubers.
They create a unique look with light that is flattering on their face while shooting videos. Ring lights come in various sizes, from the small 10-inch models to larger 24-inch ones.
Shop this on: Amazon
Best Tripod for YouTube
Back in the day, I would sit my iPhone against a stack of books near a window and record my videos. It worked during that moment in time (and sometimes it didn't work…. and would fall down during recording), so as I elevated my equipment, a tripod was absolutely a must-have for me.
When it comes to a tripod, I recommend ones that will allow you to record vertically and horizontally, just in case you want to record YouTube shorts or reels.
Best Standing tripod for YouTube
A standing tripod is an essential piece of equipment for any YouTuber looking to create professional-looking videos.
It provides stability, allowing for smoother camera movement and creating a more stable image.
Additionally, a standing tripod also allows for multiple-angle shots as well as offering the ability to elevate your youtube videos.
I have been using the Amazon Basics tripod for years now and highly recommend it. It's sturdy and can be adjusted as high as 60 inches.
Shop this on: Amazon
Best Desk tripod for YouTube
A desk tripod is an essential piece of equipment for anyone wanting to capture the best video content possible on YouTube.
Not only can it be used to securely position your camera for different shots, but it also ensures a steady platform so that the footage does not come out shaky or distorted.
A desk tripod is great or those who do not have a lot of room and looking for something that provides stability without taking up much space.
Shop this on: Amazon
Best Microphone for YouTube
Video is awesome because we can not only see you, but we can hear you, which means crappy quality video and crappy quality audio is a serious no-no.
If your audience struggles to hear you, then they will, unfortunately, turn your video off which is why it's important to invest in high-quality audio equipment such as a mic.
Best camera mic for YouTube
One of the best pieces of equipment for creating YouTube videos is the Rode Microphone.
This mic has become a favorite among content creators due to its durability, sound quality, and affordability. It is a professional-grade microphone that will give your videos greater clarity and crispness and is great for anyone using a DLSR camera.
It's especially great for vlog-style videos where you need to be heard and want a microphone that's portable.
Shop this on: Amazon
Best clip-in mic for YouTube
If you plan to do sit-down, talking head style videos where you talk directly to a camera sitting down, then a clip-in microphone is a great choice for you when it comes to your youtube equipment.
Clip in mics are the most common type of external mic and often come with their own cables and adapters. The clip-in mics attach to the lapel of your shirt and pick up audio from a close distance.
This type of mic is especially great for those who are creating tutorials, product reviews, business tips and other online video content that requires you to be speaking directly into a camera.
Shop this on: Amazon
Best table mic for YouTube
Podcast-style YouTube videos have been extremely popular, and the style of videos includes a visible microphone to make the impression that you are also recording a podcast with the youtube video.
The Logitech microphone is a great desk mic to use for your YouTube videos that can double up as a podcast microphone too.
Shop this on: Amazon
Best accessories for YouTube
External hard drive
An external hard drive is essential for anyone creating videos for YouTube, as it provides additional storage and backup options.
With the ever-increasing size of video files, having a reliable external hard drive to store and archive your content is essential.
Look for one that's compatible with the ports on your computer and is of a suitable size.
Shop this on: Amazon
Sandisk SD pro card
An SD card (which stands for Secure Digital Card) is a memory card that you record on so you can transfer to your computer.
If you are using a DSLR then there's a very high chance it has an SD reader. There are a ton of SD cards, and ultimately, you want to choose one that has a decent amount of storage and works for your camera.
My personal favorite SD card for youtube is the videopro since it allows you to record 4k quality with no problem. I highly recommend getting at least 128GB so you can record multiple videos within the SD card.
Shop this on: Amazon
Cleaning kit
Assuming you're starting a new channel from scratch, the best video equipment for getting started is a cleaning kit. This will enable you to keep your equipment clean and free of dust, dirt, and other debris.
A cleaning kit typically includes:
A microfiber cloth or similar soft cloth for wiping down lenses and other delicate surfaces
A can of compressed air for blowing dust and dirt out of hard-to-reach places
A lens pen or other tool for cleaning fingerprints and smudges off of lenses
Cleaning your equipment regularly will help keep your images and videos looking their best and will help extend the life of your equipment.
Shop this on: Amazon
Video editing software
Most computers come with free video editings software such as windows movie maker or iMovie. I used iMovie up until a few years ago when I decided I wanted more special effects and invested in filmora wondershare.
I highly recommend it for beginners since it's super user-friendly and comes with great special effects!
Click here to try out Filmora Wondershare!
BeCreatives Done-for-you video editing
No desire to edit your own videos?
Another alternative if you don't want to edit your own videos is to invest in a video editor!
Video editors will give you time back in your day so you can focus on other things.
A reputable video editing company that I've used in the past is Be creative unlimited video editing services. They offer unlimited professional video editing services for a flat monthly rate and they also offer YouTube shorts, IG reeks, and TikTok video editing for your short-form video content!
Check here to check out Be Creatives Unlimited Video Editing Services
Tubebuddy
TubeBuddy is my absolute FAVORITE when it comes to growing your YouTube channel! They provide you with keywords you can rank for with YouTube, they remind you what to add to your YouTube videos, and give you tips for optimal eyeballs on your content!
I love Tubebuddy so much that I have this paid version for both of my YouTube channels!
Click here to try TubeBuddy FOR FREE!
Epidemicsound
One of the biggest headaches when it comes to being a YouTuber is finding great music that is not copyrighted.
Using copyrighted music (like that newest Beyonce or Harry styles song), will cause you to get a strike on your channel and even get your YouTube channel shut down! Yikes!
Royalty-free music means you won't get in trouble for adding the songs to your channel OR prevent you from monetizing your YouTube channel (because who doesn't want to get paid?!).
A great service that offers tons of royalty-free music and sound effects is Epidemic sound! It doesn't matter if you want rap, pop, opera, or sound effects for your videos; Epidemic sound has it!
Click here to try Epidemic sound out!
Background
If you want to switch up the background to your videos, then great youtube accessory is a backdrop changer.
You can use sheets, poster board, and even fabric to switch up the look! It's great for taking your youtube videos to pro level!
Shop this: Amazon
Camera Lens
Different camera lenses do different things.
Some are great for vlogging and being on the go.
Some are great for real estate because they go out further allowing you to get more into a frame,
Some are great for sitting-down talking-style videos because they focus on you allow you and make your background super blurry.
If your sole purpose is recording Youtube videos with your DSLR camera, then find 1-3 lenses that will work for you since lenses can be expensive.
For example, I tend to shoot two types of videos which are beauty and decor videos. Beauty videos usually involve me sitting at my desk, so I need a lens that will get close up to my face so my audience can see my makeup application.
For decor videos, I need a lens that will zoom further out so my audience can see an entire room in one frame.
Different lenses will produce different outcomes, so I highly recommend researching the best lens for your needs.
Shop lens on: Amazon
Back-up battery
Imagine this: You're recording a youtube video, and everything is going great. The sun is shining perfectly, you're deep into your content, and suddenly your battery dies…
Now you have to stop everything you're doing and wait for your battery to charge up.
Trust me; it's not fun. Especially if by the time your battery charges, it's now dark, and you're no longer in the mood to record.
This is where having backup batteries come in! Make sure you have at least two batteries for your camera so if one dies, you have another one!
Additionally, look into plug-in batteries that never die and prevent you from ever needing a backup battery!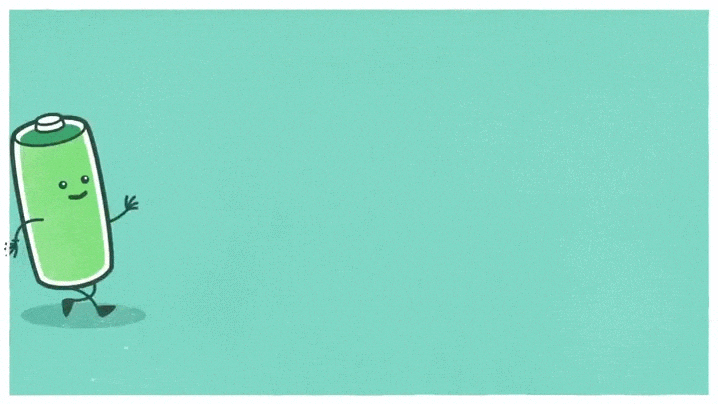 Camera or Phone remote
A camera remote is not a necessity when it comes to equipment essentials for starting a Youtube channel. However, it will make your life a lot easier because you will be able to record, zoom in/out, take photos, pause, and so much more without having to leave your seat and constantly adjust the camera.
Now there are different remotes based on the camera you use, so be sure to check that your remote is compatible with your camera or your phone
Shop this: On Amazon
Frequently asked questions: The best youtube equipment for beginners
What equipment do you need to start a youtube channel?
When starting a YouTube channel, you truly only need two things which are something to record on and something to edit on. That can be your phone.
As a matter of fact, when I first started my YouTube channel, I actually recorded with my cracked iPhone leaning against a window, and that's how I collected my first 5,000 youtube subscribers!
As my channel grew, I knew I had to elevate, so I invested in better equipment. Starting off, you do NOT need the newest and greatest things. I am a firm believer in using what you have and upgrading as you go. That's exactly what I did and what I teach inside my program, Bankable YouTube.
The most important thing is the quality of the content of the YouTube channel, not the equipment used for it.
What is the best youtube setup for beginners?
The best YouTube setup for beginners depends on the individual's technical abilities and goals. For a basic starting point, a good webcam and microphone are important for both audio and video quality. If you plan on streaming or recording in HD, then invest in higher-end equipment is recommended like a tripod and DSLR Camera.
A basic setup is sitting in front of your camera with the light to the front of you.
You can also jazz up your set-up with a background stand or decor in the back of you; just make sure your background is not too distracting or it will take away from you and your video.
Check out my YouTube setup and how I edit my videos below!
Conclusion
If you're ready to start an amazing YouTube channel, then I highly recommend downloading my ultimate YouTube checklist to a banging channel! It's completely free to download and includes everything you need to create a YouTube channel and YouTube videos that increase your subscribers and views!
So, what is the best video equipment for starting a channel? The answer to that question depends on your budget and the type of content you plan to create. But, in general, we recommend starting with a good-quality camera, microphone, and lighting kit.
If you can afford it, investing in a tripod and better lighting which will also be helpful.
I hope this article helped you better understand the video equipment you need to start your own successful YouTube channel! Feel free to share in the comments you YouTube link as well as what your youtube channel is about!
What to read next: